Clients coaching testimonials
What a beautiful encounter…
What a beautiful encounter… which will remain a reference for me to use in my "toolbox" in case of difficulties. High quality coaching that I recommend to everyone. Setting clear objectives and working on the here and now is very valuable. I would like to take this opportunity to thank you for your listening and your support. See you again very soon.
Miguel Gomez
A valuable experience
Thank you Andreas for this program to develop positive intelligence which has brought me so much.
This approach is all the more essential in this year 2021 which, independently of the health crisis, will have particularly shaken me.
Empathy, listening, serenity.
Exchanges with the members of the pod and of course the friendly, solid and rigorous presence of Andreas.
I leave with a well-filled toolkit…
To face life and its challenges at best, I really recommend it!
Christian
Relevant and efficient coaching
In the context of a legal issue, Andreas subtly used his legal expertise to help me broaden the scope of possibilities through relevant and efficient coaching.
Mélanie
A high-performance coach
When you're locked in a dead-end situation, you need someone to help you get out of it. It starts by asking the right questions (which sometimes hurt !), which is why you don't ask them yourself.
Being supported is essential in this situation. Together with Andreas Merényi we have found real tools to move forward and reach the objectives. For me it was a rewarding and above all a very fruitful experience. I highly recommend him !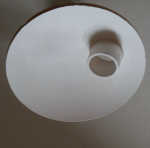 Andreas Spitteler
A breath during these weeks of semi-confinement
In need of help dealing with the impacts of COVID-19 ! As the director of an SME with about 50 employees, flooded with a myriad of questions, emotions, and sometimes contradictory demands, I felt the need for support in order to untangle my thoughts and be in a position to make the right decisions. Andreas helped me refocus, develop my thinking and define my priorities with his targeted questioning. I came out of the session with a much more serene view of the next steps. Thank you !
Alexandra
On the way across the heights
Dear Andreas,
At the end of my career I had the pleasure to share the path with you and the Poders with the program "Positive Intelligence".
Discovering this refreshing toolbox has awakened our curiosity and inspired our actions and reactions to the diversity of our colleagues. A new way of interacting has appeared to us: it is possible to break away from the usual prejudices and take some distance.
Focusing on oneself, taking small moments to break away, preparing for challenges in managing our interactions, these are the issues.
Thus, the always busy days will be interrupted and we catch our physical and mental breath. We learn to be kind to ourselves.
The exercises have accompanied me daily and I have been enthusiastically looking for new paths at the work and personal level.
Thanks to the Poders – I remember with joy our warm and sincere sharing times.
Thank you to Andreas for having accompanied us, listened to us, guided us!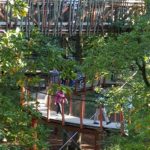 Barbara
Positive Intelligence Program
Thank you, Andreas, for your company during this 6-week intensive and inspiring program. I highly appreciated your way of moderating the group sessions, but as well the individual coaching sessions that we have had. Your humble way of challenging my reflection has made this journey an eye-opening and fun exercise. I can highly recommend this program for everybody who is interested in continuous personal learning and self-development.
The combination of theory and concrete exercises made it entertaining and easy for me to follow the demanding schedule based on the state of art in neuroscience: if you want to change or develop your personal behaviors you need to exercise, exercise, exercise….
The program with you is worth every minute and money spent. Thank you again! 😊
DRH - Genève
Retraining program – a not so logical next step
I got in touch with Andreas as part of a professional retraining program that seemed to be a logical next step, but which I was hesitating to undertake. I decided to take an appointment with a coach. It wasn't an easy path. I had to get out of my comfort zone. I even felt like stopping. However, I held on and by questioning the essential issues, I came to realize that it wasn't so much a need to retrain for a new profession that I had in mind. I realized that my frustrations were coming from the walls in which I had been imprisoned by myself. Gradually, with the help of Andreas, I was able to carve out the place I had hoped for in my company. I didn't need to change job. I am infinitely grateful to my coach for having accompanied me and thus allowing me to undertake the changes I really needed.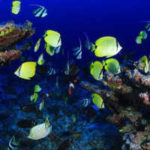 Caroline N.
Sustainable mental training program
The PQ Training with Andreas was very valuable for me and I can highly recommend it for everyone who is interested in personal development. Although I already knew several methods and tips to improve my mental fitness, I always struggled to keep up the trainings and apply the known techniques in my daily routine. The PQ framework and training concept address exactly these issues and provide the tools and tricks that you need to keep up the training even when time is limited and stress actually determines your day.
During the program, the meetings with the POD members and the regular exchange were very important for the learning progress. Andreas has created a trustful and harmonic atmosphere that made it easy to share thoughts, feelings and also difficulties. Andreas supported me very well during the program and was always available for questions or when I needed support. I am very grateful for the experience and the learnings that I take from the program and also the great human connections that I could make. Thank you, Andreas.
Anna
Coaching refugees, Andreas does it brilliantly!
Andreas has been working with our organisation since June 2019 as a volunteer coach for asylum seekers, training in computer programming. It is a real pleasure to count him among our group of coaches due to the high quality support he provides to several refugees in the context of their professional integration. Enthusiastic, attentive and trustworthy, he adapts to the pace of the people he coaches, while taking into account existing intercultural dynamics. He also enriches supervision with reflexive approaches to the issues encountered by other volunteers in their coaching practice. He invests himself in his work with respect, professionalism and authenticity, which makes this collaboration particularly fruitful and invigorating.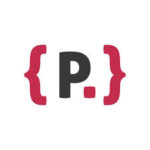 Coline Sauzet