Personal and Professional coaching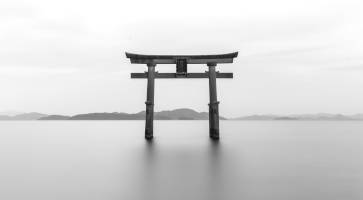 empty
Free exploratory session
The first exploratory session, usually about half an hour,
is free of charge
with no obligation to continue
with a working session if this is not your wish.
Can be interrupted at any time
Coaching sessions can be interrupted at any time,
either because you reached your goal more quickly than expected or because you just don't feel like it anymore.
empty
Number of sessions agreed upon
The number of sessions,
for a given theme, is defined at the first session
by mutual agreement
. If new themes arise during the sessions, we will discuss them together and decide whether the number of sessions should be adjusted or not.
Separate travel expenses, if any
Travel and other possible costs will be invoiced separately
by prior agreement
. Appointments not kept and which have not been cancelled 48 hours in advance will unfortunately be charged.
Individuals* 150.-frs  Businesses** 263.-frs / session***
10% discount from the 4th session onwards. Other currencies at the current rate
empty
A clear vision of the real objective
At the end of this step, you will have disentangled the sometimes contradictory objectives preventing you from making a decision.
You will be reassured by the significance of your approach. You will have identified what is really essential for you in your project. You will know how to tackle it from its different perspectives, both factual and emotional.
Clarifying the existing situation
This step will give you a clear picture of the current status of the project, highlighting what has already been achieved and what remains to be done.
You will show greater confidence when it comes to outlining the status of your project.
Exploring resistance areas, difficulties and limiting beliefs
Your mind will be more free-flowing because you will have considered them honestly and seriously, including the belief system that prevents you from evolving freely.
Once you have completed this crucial stage of a successful transition or break-up process, you will no longer feel that lump in your stomach when it comes to dealing with the potentially sensitive points of your project.
Your envrionment resources and potential
Entrepreneur's sense of loneliness is a recurring theme in my coaching sessions.
Discovering your environment resource potential will help you to always feel connected to the world, discovering sometimes unexpected support to achieve your goal.
empty
Options, solutions and favored picks
Exploration of possible alternatives, catalogues of solutions and priority choices. Probably the most motivating step. It allows you to explore the range of possibilities.
Your self confidence will be strengthened as you will have decided on the best possible solution taking into account all the available parameters.
Plan et suivi
A stage that is sometimes underestimated, the planning of the implementation of the chosen solution and monitoring tools is, however, the realization of all the previous ones.
Every step you take will motivate you even more in the success of your challenge.
In the end: to be clear with the issues and with yourself
Thanks to our collaboration, you will have a clear vision of your challenge and will be able to take sensible decisions.
You will have discovered what drives you and be aware of the alternatives.
Your motivation will be boosted no matter what choices you make, because you will have taken control of your future.
* indivuals: personally paid sessions
** companies: company-paid sessions
*** sessions between 1h et 1h½. I prefer a session rate rather than an hourly, or even minute rate. Things are clear and there is no stress during the sessions: use all of the time you have, without having to look at your watch… or your wallet…
InterQualia® Assessment Package alone
independently of a coaching scheme
Introductory session

– First contact, needs assessment – 20 minutes

Online Test

– At your convenience – 20 to 30 minutes

Written assessment

– 1 summary document and 1 detailed document (about 30 pages)

Debriefing session

, detailing the current professional emotional assessment, the current professional situation and areas for improvement – 1 hour
InterQualia® assessment
as an option of a coaching scheme
Online Test

– At your convenience – 20 to 30 minutes

Written assessment

– 1 summary document and 1 detailed document (about 30 pages)
Analysis of the results and discussion on the characteristics of your InterQualia® Assessment

In-depth analysis of improvement paths

and their follow-up during coaching sessions, invoiced according to the subscribed coaching scheme.
Coaching in Lausanne, Yverdon-les-Bains, Switzerland  and videconferencing online. Professionnal life transitions coaching. Business coach and student coach. Member of the International Coach Federation.
© 2018 – 2020 – Design and production Alternatives & Transitions Coaching