Mental Fitness coach for tech driven executives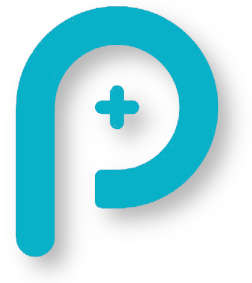 effective professional communications
healthy family relationships
Develop your Positive Intelligence Quotient (PQ), and tap into the full potential of your life's challenges
Since childhood
we learn to adopt behaviors allowing us to provide optimal solutions to integrate ourselves in society
, using whatever we are best at. Whether it is to please our parents, our teachers, to make friends… and to protect us from our enemies.
In our adult life, this "survival" behavior is not anymore really appropriate, the experience we have accumulated in the meantime allowing us, in theory, to assess the situation in order to adopt a more adequate behavior.
But here's the thing… habit, routines, have built up a neural pattern that has been reinforced over time. Pushed beyond certain limits, our behavior will literally end up sabotaging our best intentions. The result is stress, poor professional and private relationships, and declining performances.
Find out about those little voices that are holding you back from reaching your full potential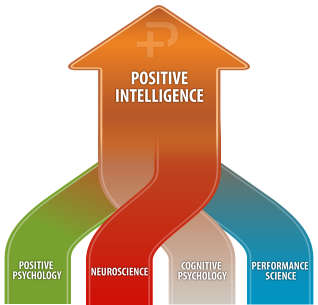 This is the basic principle of Positive Intelligence Mental Fitness:
to develop new neural connections
, a real "brain training",
to adopt more appropriate, positive and efficient behavior patterns
.
This program is based on research with
hundreds of CEOs and their management teams
Stanford students
world-class athletes
500,000 participants from 50 countries
and summarized in the New York Times bestseller, Positive Intelligence, translated into 20 languages.
It will help you master the flow of your limiting thoughts, regain your self-confidence and adopt new behaviors releasing your true potential, resulting in more effective professional communications, healthy and peaceful family relationships and optimized performances.
I am offering you a "100% Satisfied or Money Back" guarantee for the first 30 days,
that is to say two thirds of the program(*), without conditions!
As an authorized partner of the Positive Intelligence website,
I can offer you :
your Saboteurs assessment

, with a detailed report on each of them and their potential impacts

the official complete 6 weeks Mental Fitness training

(program here)

a weekly video by Shirzad Chamine

, the creator of the method, with a new focus each week

4 days a week, 3 exercises of only 2 minutes

, thus allowing you to easily integrate them into your already busy day, with a daily focus

the "PQ Positive Intelligence" smartphone application

that lets you train and measure your progress online

personalized support

within a small team of attendees (3 to 5 people)
and at the end of the program,

1 hour coaching

(videoconferencing) entirely dedicated to you on a specific topic of your choice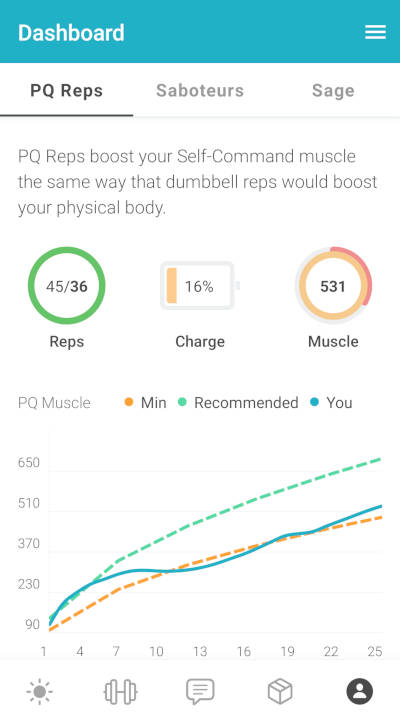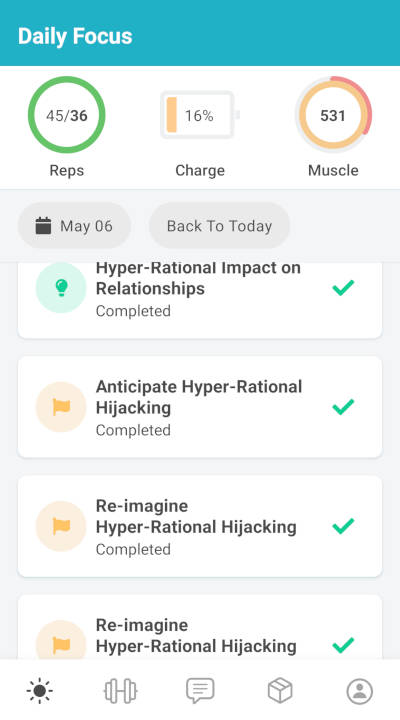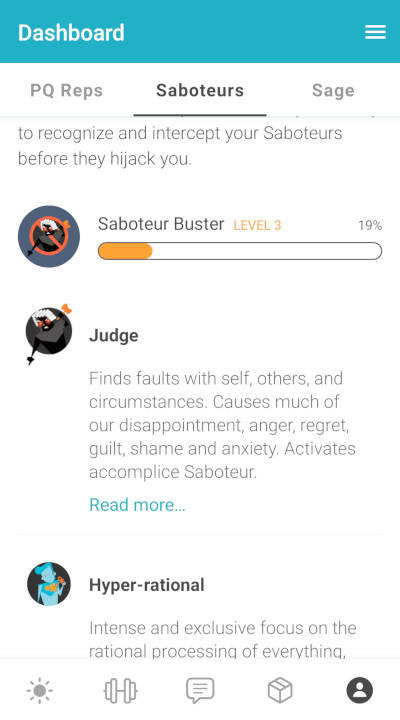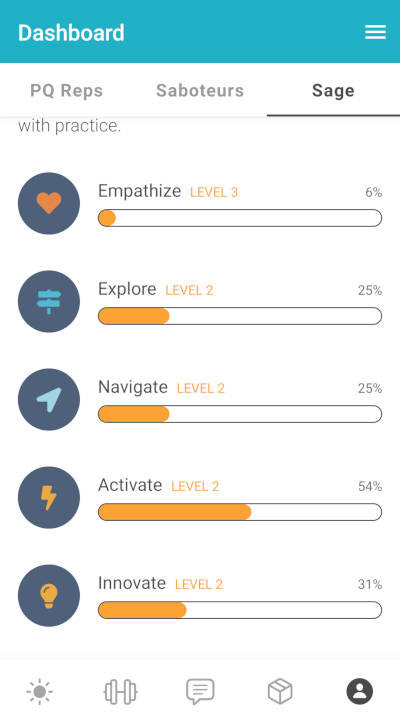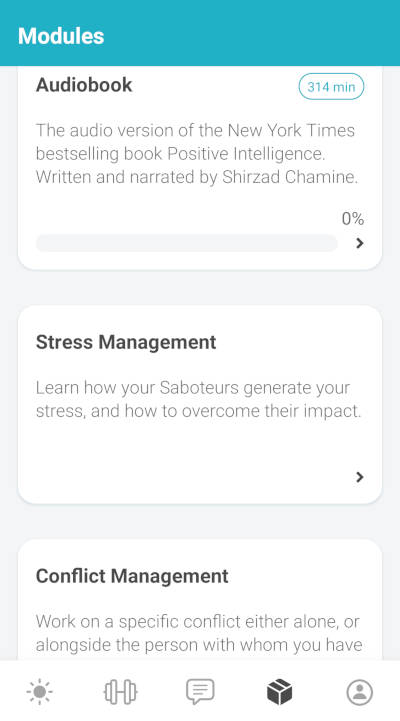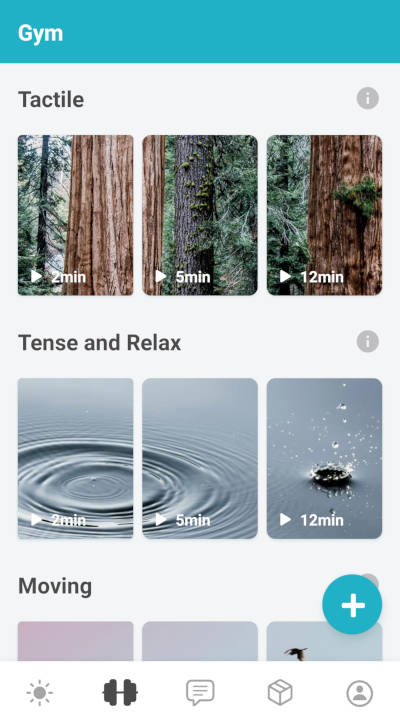 Positive Intelligence App screen shots
For a greater impact, build your own team ( min. 3 people) with a few colleagues, friends or family members and at the same time get a discount for each new membe.
Use this opportunity to develop a new team spirit and better interpersonal relationships.
Additional benefit: You will be able to decide for yourself, depending on availability, when to start your weekly program.
And always with the same individual 30 days "Satisfaction or Money Back Guarantee" on the Mental Fitness program (*).
(*) 30 days Money Back guarantee on Mental Fitness programm including POD meetings support. Specific coaching sessions excluded.
Coach for CIO's, scientific and technical executives. Positive Intelligence, Mental Fitness coach. ACC ICF certified coach.
© 2018 - 2021 - Design and production Alternatives and Transitions Coaching